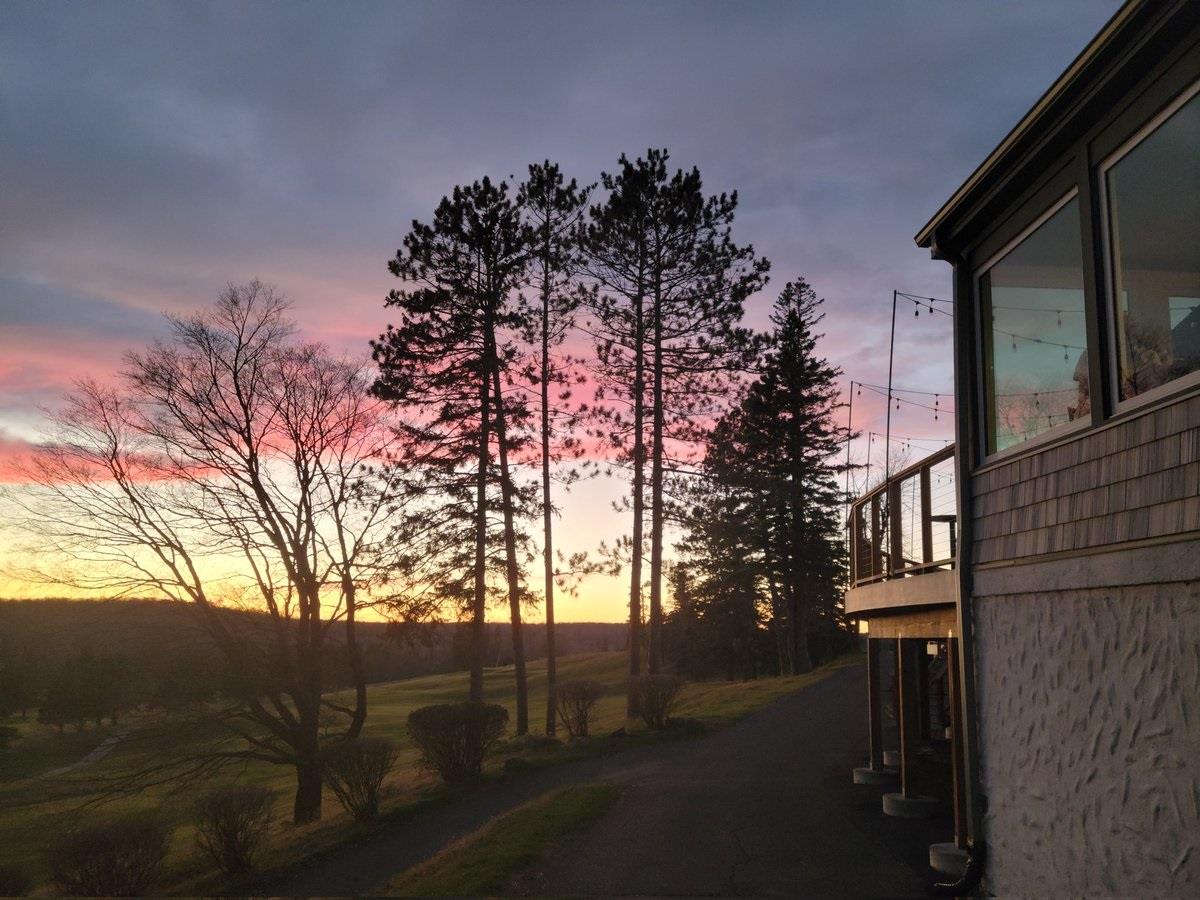 Ridgeview Country Club was incorporated on July 22, 1920. The club was organized as the demand for golf exceeded the limited membership offered by Northland Country Club, the only golf course in Duluth at the time. To this end, the club purchased 160 acres of land on the northern boundary of Duluth for use as a golf course. The prolific golf course architect William Watson was hired to design an 18-hole layout. Watson-designed courses include Olympic Club (Lake Course), Harding Park Golf Course, Interlachen Country Club, and Minikahda Club. Charter membership of 225 was fully subscribed by October of 1920. Almost one year to the day after Watson's arrival, the course was formally opened on September 4, 1921, with a putting and driving contrast as well as a 9-hole medal play tournament.
The original golf course layout was a par 69 and considered a difficult tent in its day. The course nines were reversed from its present numbering with the first hole starting from a temporary clubhouse off West Winona Street and following what is now the driving range. Current hole number 10 ended the outward nine. The first recorded course record of 74 was set by Runcie Martin, a Duluth resident and one of the finest amateur golfers in the nation. In 1925, World Golf Hall of Fame inductee Walter Hagen became the first golfer to match par at Ridgeview shooting 69 in an exhibition match against Martin. Club professional Jake Weatherby became the first golfer to officially break par at Ridgeview shooting a two-under 67 in 1927, six years after the club's opening.
Ridgeview Country Club hosted the 1939 Minnesota State Open won by Lester Bolstad. In 1952, Bill Zieske captured the Minnesota State Amateur Championship at Ridgeview. From 1927 – 1944, the club conducted the Arrowhead Open which featured top club professionals and amateurs from Minnesota and surrounding states. The 1931 Arrowhead Open event was won by Johnny Revolta who would later win 18 PGA tournaments including the 1935 PGA Championship. Beginning in 1926, Ridgeview has annually hosted the Men's Arrowhead Championship. In 1948, the club also began hosting the Women's Arrowhead Championship.